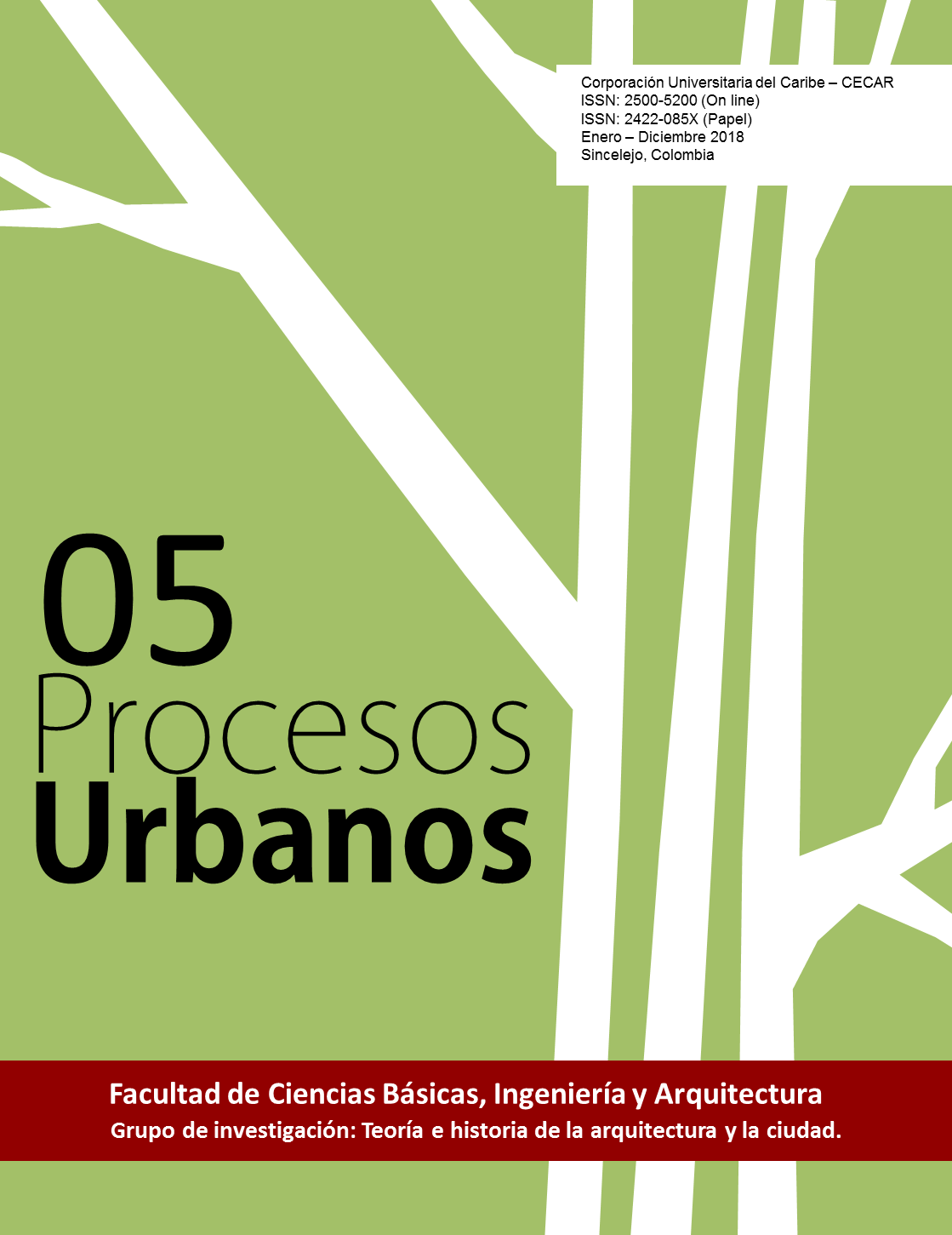 How to Cite
Intveen Pérez H. (2018). The need for a toolkit for urban landscape co-creation. Procesos Urbanos, 5(5), 67-74. https://doi.org/10.21892/2422085X.411
Abstract
ABSTRACT
With the aim of approaching a timely, readable and measurable citizen participation, in the context of the development of the urban landscape in the Latin American city, a tool is developed for the extraction of spatial information from the community, through design patterns applicable to the urban work. A participatory design experience is systematized in the Antofagasta Region —in the framework of the Neighborhood Recovery Program of the Ministry of Housing and Urbanism—, demonstrating the importance of approaching a co-design of the urban landscape at the neighborhood, city and territory.
Keywords:
Licence
Copyright (c) 2018 Procesos Urbanos
This work is licensed under a Creative Commons Attribution-NonCommercial-ShareAlike 4.0 International License.
References
Alexander, C. (1976). Urbanismo y Participación: El caso de la Universidad de Oregon. Barcelona, España: Editorial GG.

Arnstein, S. (1969). A Ladder of Participation. Journal of the American Planning Association, 35:4, 216-224. DOI: 10.1080/01944366908977225

Borja, J. (1998). Ciudadanía y Espacio Público. Revista Ambiente y Desarrollo, 14(3), 13-22. ISSN 0716 – 1476

Comisión Asesora Presidencial (2013). Política Nacional de Desarrollo Urbano. Ciudades sustentables y calidad de vida. Recuperado de: http://politicaurbana.minvu.cl

Intveen, H. (2016). Borde costero resiliente: aprendizaje post-27F para el norte grande de Chile. Procesos Urbanos, 3:24-37. Doi:10.21892/2422085X.265

Magalhães, S. (1999). Cidade Inteira: a política habitacional da cidade do Rio de Janeiro. Prefeitura da Cidade do Rio de Janeiro, Secretaria Municipal de Habitação. Recuperado de http://lam.ibam.org.br

MAVDT Ministerio de Ambiente, Vivienda y Desarrollo Territorial. (2005). Acompañamiento Social aplicado a los Mecanismos de Recuperación y Sostenibilidad del Espacio Público y a la legalización de Asentamientos Precarios de origen ilegal. Bogotá, Colombia: Nuevas Ediciones Ltda.

MINVU (2007). Inventario de Metodologías de Participación Ciudadana en el Desarrollo Urbano. Santiago, Chile: División de Desarrollo Urbano, Monografías y Ensayo MINVU.

MINVU (2015). Norma de Participación Ciudadana. Recuperado de: http://www.minvu.cl

MINVU (2017). La Dimensión Humana en el Espacio Público. Recomendaciones para el Análisis y Diseño. Recuperado de: http://www.minvu.cl/

MINVU (2018). Ley 21.078: Sobre transparencia del mercado del suelo e impuesto al aumento de valor por ampliación del límite urbano. Recuperado de: https://www.bcn.cl

OIDP (2007). Guía para la detección de buenas prácticas en procesos participativos. Recuperado de: http://www.mapama.gob.es

ONU (2017). Nueva Agenda Urbana. Conferencia de las Naciones Unidas sobre la Vivienda y el Desarrollo Urbano Sostenible (Hábitat III), 2016. Recuperado de: http://habitat3.org/wp-content/uploads/NUA-Spanish.pdf

Presidente de la República (2012). Decreto Supremo Nº4: Crea el Programa de Mejoramiento Integral de Barrios. Recuperado de http://www3.vivienda.gob.pe/pmib/normatividad.html

Villarroel, C. (2014). Análisis de la participación ciudadana del programa quiero mi barrio: el caso de Valparaíso. Revista labor interdisciplinaria de desarrollo regional, Nº24, 95-125. ISSN: 0719-526