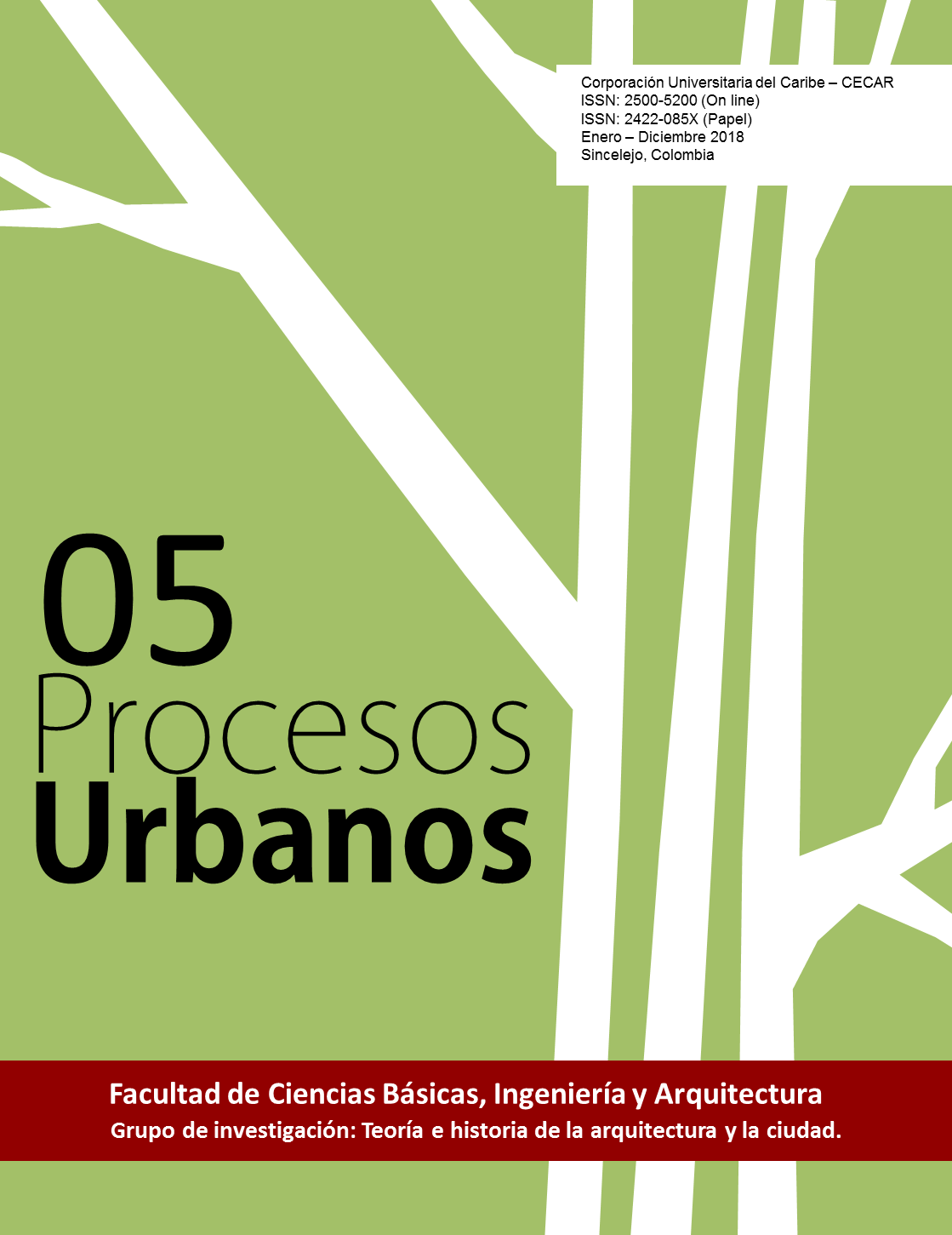 How to Cite
Cohen Cárdenas E. J., Díaz Marriaga J. A., & Badillo Jiménez W. (2018). Urban project and city at intermediate scale: case Medellin-Novation-route N district. Procesos Urbanos, 5(5), 42-48. https://doi.org/10.21892/2422085X.408
Abstract
ABSTRACT
This article answers the question: ¿what has been the evolution of the concept of an intermediate-scale urban project, and its implementation in the planning of cities? As a case study, the Medellín Innovation-Ruta-N district was chosen in Colombia. Methodologically, an exploratory-descriptive approach is used to study the evolution of the urban project, determining it as an urban planning instrument. The results show the successes of strategic operations of this type for the recovery, social, economic and cultural areas degraded sectors in urban centers, evidencing that the districts, account for urban, institutional and sectoral management, from public alliances- private, for the competitiveness of cities
Keywords:
Licence
Copyright (c) 2018 Procesos Urbanos
This work is licensed under a Creative Commons Attribution-NonCommercial-ShareAlike 4.0 International License.
References
Amaya Vela, F. (2011). Análisis de los factores de localización de centros de innovación en Colombia 2007-2011. Bogota: Universidad Colegio Mayor de Nuestra señora del Rosario.

Ascher, F. (2004). Los nuevos principios del urbanismo. Madrid: Alianza.

Busquets, J. (1988). La apuesta por la gran escala. UR, El Proyecto Urbano I, 11-21.

Busquets, Joan (1993). "Perspectivas desde las ciudades". En: Revista Ciudad y Territorio, N.º 95

Echeverri, Alejandro (2008). "Proyecto Urbanos Integrales. Contra la exclusión y la desigualdad". En: Revista Digital ARQO N 8. Sociedad Colombiana de Arquitectos, Bogotá D. C., Colombia

Etulain, J., & González Biffis, A. (2014). La evolucion del Proyecto Urbano, Intervenciones Urbanas y Cambio de Paradigmas. Cuaderno Urbano. Espacio, Cultura, Sociedad, Vol 17, 173-196.

Flick, U. (2004). Introduccion a la Investigacion Cualitativa. Madrid: Coleccion Educacion Critica-Coedicion con la Fundacion Paideia.

Glaeser, E. (2011). Triumph of the City. How Our Greatest Invention Makes Us Richer, Smarter, Greener,Healthier, and Happier. Madrid: Taurus.

Hall, P. (1996). Ciudades del mañana. Barcelona: Ediciones el Serbal.

Hernandez, R., Fernandez, C., & Baptista , p. (1998). Metodologia de la investigacion. Mexico: McGraw-Hill Interamericana editores.

Krier, R. (1979). Urban Space. Great Britain: Academi Editions.

Portas, Nuno (1996). "El Planeamiento Urbano como Proceso de Regulación Variable". En: Revista Ciudades, N.º 3. Valladolid, España.

Portas, Nuno (1998). "L'emergenza del progetto Urbano". En: Urbanistica, 110.

Portas, Nuno (2003). "El Surgimiento del Proyecto Urbano". En: Revista Perspectivas Urbanas, N.º 3, España.

SELA; . (2015). informe-final-reunión-regional-sobre-innovacion-competitividad-y-productividad. Lima: SELA.

Sola Morales, M. (1987). La seegunda historia del Proyecto Urbano. UR 5, 12-18.

Vela, F. J. (2012). análisis de los factores de localización de centros de innovación en colombia estudio de caso: configuración de ruta n en la ciudad de medellín, a partir de la localización de Proyectos estratégicos en el marco de los procesos de competitividad para la ci. Francy Juliette Amaya Vela: Universidad Colegio Mayor De Nuestra Señora Del Rosario.