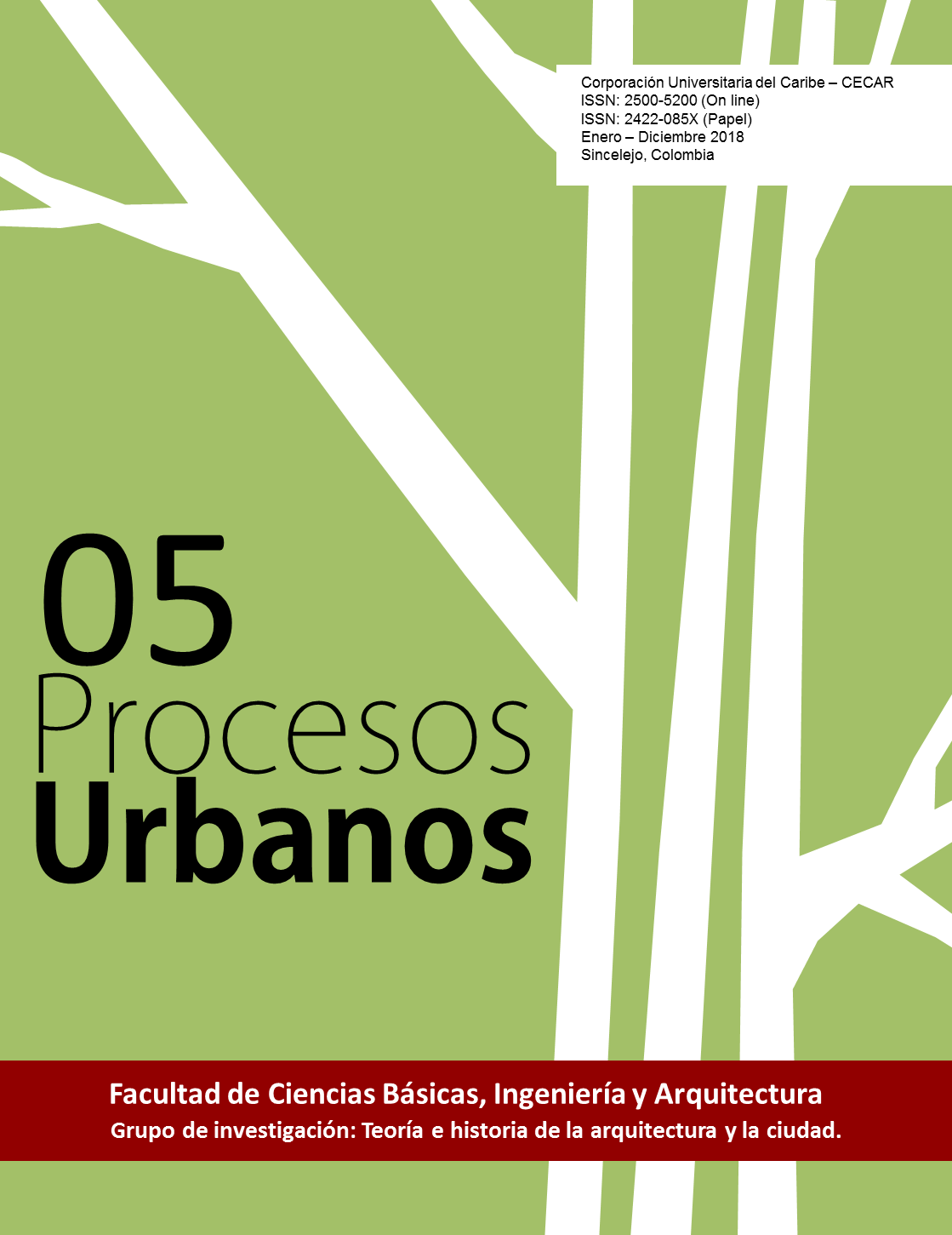 How to Cite
Martínez Osorio P. A. (2018). Presentation of Urban Processes 5: Presentation of Urban Processes 5. Procesos Urbanos, 5(5), 1-2. https://doi.org/10.21892/2422085X.407
Abstract
I gladly present this number five of the scientific journal Procesos Urbanos, attached to the Faculty of Basic Sciences, Engineering and Architecture of the Caribbean University Corporation - CECAR, Colombia. Editorial management that complies with this 5 years of work and continuous improvement, with the aim of contributing significantly to the knowledge and development of scientific research in the area of architecture, urbanism, design and all those disciplines that are related to the collective construction of the city, countryside and territory.
Keywords:
Licence
Copyright (c) 2018 Procesos Urbanos
This work is licensed under a Creative Commons Attribution-NonCommercial-ShareAlike 4.0 International License.