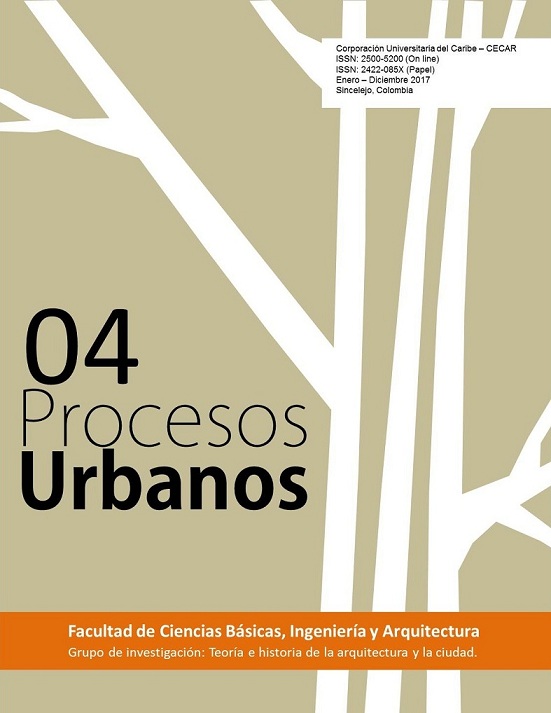 Ver / Descargar

PDF (Español (España))
How to Cite
Teixeira da Silva L. C., & Koji Nakata M. (2017). Methods of teaching of observation drawing in design graduation. Procesos Urbanos, 4(4), 149 - 156. https://doi.org/10.21892/2422085X.357
Abstract
Abstract: This work seeks to present a deficiency that affects professionals working with the drawing, such as design, architecture and fashion. Due to the distancing of the exercise of drawing that usually occurs during childhood, students of higher education usually find themselves in a critical situation when resuming the practice. Fortunately, it is believed that certain methods can improve student performance in drawing production. The text presents data about an experiment with observation drawing and reports partial data from a master's research that seeks to evaluate the influence of aid methods on the observation and execution of drawings.
___Keywords: drawing, methodology, teaching.
___Resumen: Este trabajo busca presentar una deficiencia que afecta a profesionales que trabajan con el dibujo, como los de diseño, arquitectura y moda. Debido al distanciamiento del ejercicio del dibujo que suele ocurrir durante la infancia, alumnos de cursos superiores suelen encontrarse en una situación crítica al retomar la práctica. Afortunadamente, se cree que ciertos métodos pueden mejorar el rendimiento de los alumnos en la producción del dibujo. El texto presenta datos sobre una experiencia con dibujo de observación y relata datos parciales de una investigación de maestría que busca evaluar la influencia de métodos de ayuda en la observación y en la ejecución de dibujos.
___Palabras clave: dibujo; metodología; enseñanza.
___Resumo: Esse trabalho procura apresentar uma deficiência que atinge profissionais que trabalham com o desenho, como os de design, arquitetura e moda. Devido ao distanciamento do exercício do desenho que costuma ocorrer durante a infância, alunos de cursos superiores costumam se encontrar em uma situação crítica ao retomar a prática. Felizmente, acredita-se que determinados métodos podem melhorar o desempenho dos alunos na produção do desenho. O texto apresenta dados sobre uma experiência com desenho de observação e relata dados parciais de uma pesquisa de mestrado que procura avaliar a influência de métodos de auxílio na observação e na execução de desenhos.
 ___Palavras chave: desenho, metodologia, ensino.
___Recibido: 9 de agosto 2017. Aceptado: 10 de octubre de 2017.
Keywords:
Licence
Copyright (c)
References
Deussen, O.; Isenberg, T. (2013) Halftoning and Stippling. In Paul Rosin and John Collomosse, Image and Video based Artistic Stylisation, volume 42 of Computational Imaging and Vision, chapter 3, p. 45–61. Springer, London, Heidelberg. Disponível em . Acesso em 17 de julho de 2017.

Edwards, B. (2002) Desenhando com o lado direito do cérebro. Rio de Janeiro: Editora Ediouro. 299 p.

Jenny, P. (2014) Técnicas de desenho. São Paulo: Gustavo Gili. 167 p.
Massironi, M. (2015) Ver pelo desenho: aspectos técnicos, cognitivos, comunicativos. Lisboa: Edições 70. 201 p.

Nakata, M. K; Silva, J. C P. (2011) Desenho para design. 1.ed. Bauru: Canal 6 Editora. 160 p.

Nakata, M. K. et al. (2010) Ensaios em design: arte, ciência e tecnologia. 1.ed. Bauru: Canal 6 Editora. 208 p.

Nakata, M. K. et al. (2011) Ensaios em design: ensino e produção de conhecimento. 1. ed. Bauru: Canal 6 Editora. 192 p.