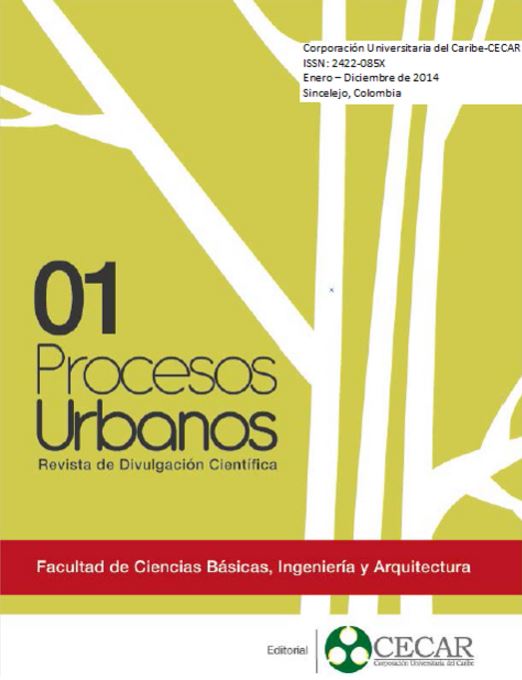 Ver / Descargar

PDF (Español (España))
How to Cite
Dos Santos Afonso J. M. (2014). Public space, a drawing of people. Evolution of the concept of city, new urban environments. Procesos Urbanos, 1(1), 7-16. https://doi.org/10.21892/2422085X.13
Abstract
Abstract:
This document reflects the existence of drawings of the time, remaining within us forever, in remembrance, in memory, but never forgotten. The creativity of the new evolutions of the Latin cities, which contain a platform of experiences emotional, finding in the true story of their historical centres, its diversity and identity. With imagination, we must build so that people are simply happy in these new urban landscapes.
___Keywords: Urban design, digital city, heritage, antipolis, integrated happiness.
___Resumen:
Este documento refleja la existencia de dibujos del tiempo, que quedan en nuestro interior para siempre, en el recuerdo, en   la memoria, pero nunca en el olvido. La creatividad de las nuevas evoluciones de las ciudades latinas, contienen una plataforma de experiencias emotivas, encontrando en la verdadera historia de sus centros históricos, su diversidad e identidad propias. Con imaginación, debemos construir para que las personas sean simplemente felices en esos nuevos paisajes urbanos.
___Palabras Clave: Diseño urbano, ciudad, digital, patrimonio, antípolis, felicidad integrada.
___Recibido marzo 3 de 2014 / Aceptado abril 28 de 2014
Licence
Copyright (c)
References
Botton, Alain de (2006). The architecture of happiness, Lumen. Pág.304

Dias, Manuel Graça (2006). Manual das Cidades, Relógio d´Água, Pág.73

Lopes, Flávio (2012) Patrimonio Arquitectónico e Arqueológico, Caleidoscopio, Pág.124.

Rosa, Walter (2002) A Urbe e o Traço, uma década de estudos sobre o urbanismo portugues. Lisboa: Almedina, Pág.247; Pág.244

Toussaint, Michel (2012) Da Arquitectura à Teoria. Teoría da arquitectura na primeira metade do seculo XX. Caleidoscópio, pp72

Vásquez, Carlos Garcia (2011) Antípolis. El desvanecimiento de lo urbano en el Cinturón del Sol. Gustavo Gili, Barcelona. 2011, Pág.13